Scorpia Graphic Novel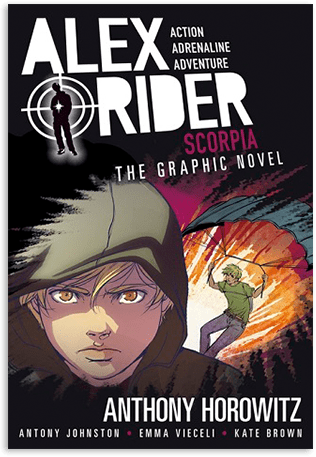 The graphic novel of Alex's fifth mission.
The truth about Alex Rider's past lies with the criminal organization known as Scorpia, and Alex must make a choice … continue to work for MI6 or betray everything he believes in.
Adapted by Antony Johnston, illustrated by Emma Vieceli.