Eagle Strike Graphic Novel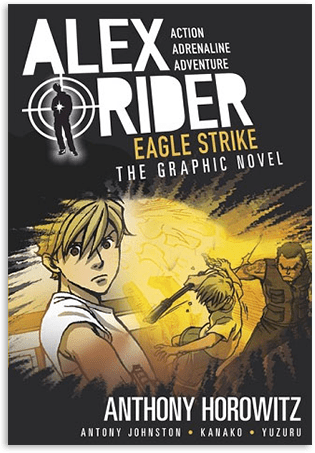 The graphic novel of Alex's fourth mission.
Relaxing in the south of France, Alex Rider is finally able to feel like any ordinary teenage boy. But a sudden attack on his friends plunges him back into a world of violence.
Adapted by Antony Johnston, illustraed by Kanako and Yuzuru.