Crocodile Tears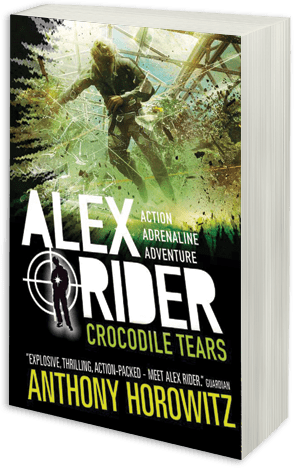 While staying with Sabina's family in Scotland, Alex Rider meets international do-gooder Desmond McCain. But a simple card game between them rapidly leads to a duel to the death – one that could result in the destruction of an entire country.
Reviews
Fast and furious.
Telegraph
Explosive, thrilling, action-packed - meet Alex Rider.
Guardian
The more you read, the more you want to read! You simply can't put down an Alex Rider book until you read every single word of it!!
Mukunth, aged 13, lovereadingforkids.co.uk