Ark Angel Graphic Novel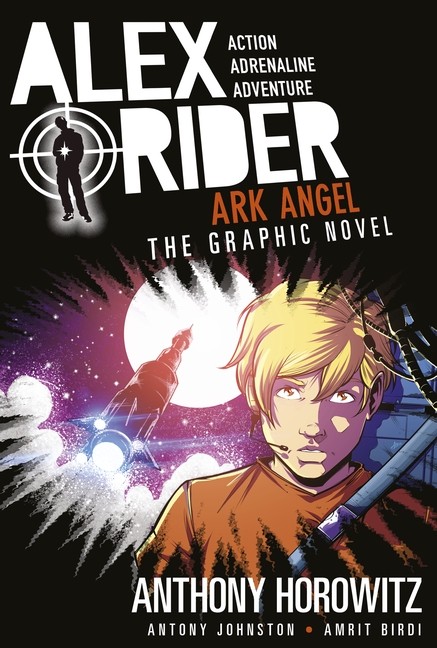 A bold and stylish graphic novel adaptation of the sixth novel in Anthony Horowitz's acclaimed Alex Rider series.
Alex Rider is in hospital and determined to put his spying days behind him. But he is forced back into action when the vicious terrorist group Force Three takes him prisoner. Alex makes his escape – yet his most perilous adventure is only just beginning. Alex must stop Force Three in their attempt to destroy Russian billionaire Nikolei Drevin and his revolutionary space hotel Ark Angel; but this time, the teenage superspy will have to push himself to the limits – and beyond.
Adapted by Antony Johnston, illustrated by Amrit Birdi.