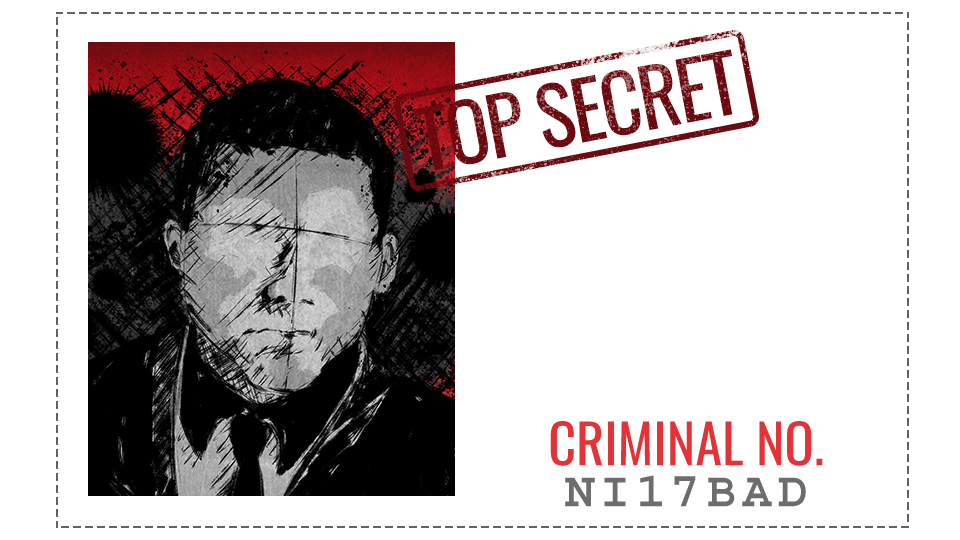 Vital Statistics
Age: MID 20S
Nationality: UNKNOWN
Occupation: ASSOCIATE OF JULIA ROTHMAN
Biography
Details of Nile's career are still uncertain, but it seems plausible that he was once one of SCORPIA's most feared assassins. He is supremely skilled in karate, sword fighting, ninja weaponry and a range of other martial arts techniques. He is very dangerous and self-confident; extremely agile, strong and swift, and killed a man at the age of eighteen. Rumours from inside operatives are that Nile has an Achilles heel: an acute fear of heights.
Appearance
Nile wears expensive and designer clothes. Apart from his skin discoloration (caused by his skin disorder, vitiligo), Nile is otherwise classically handsome. He is clean-shaven and elegant, with black hair shaved close to his skull, and curving lines patterned around the ears.
Current Status
Nile is a known associate of Julia Rothman, but so far we have not been able to trace his location as he is protected by the terrorist group SCORPIA. See Scorpia for full case report.