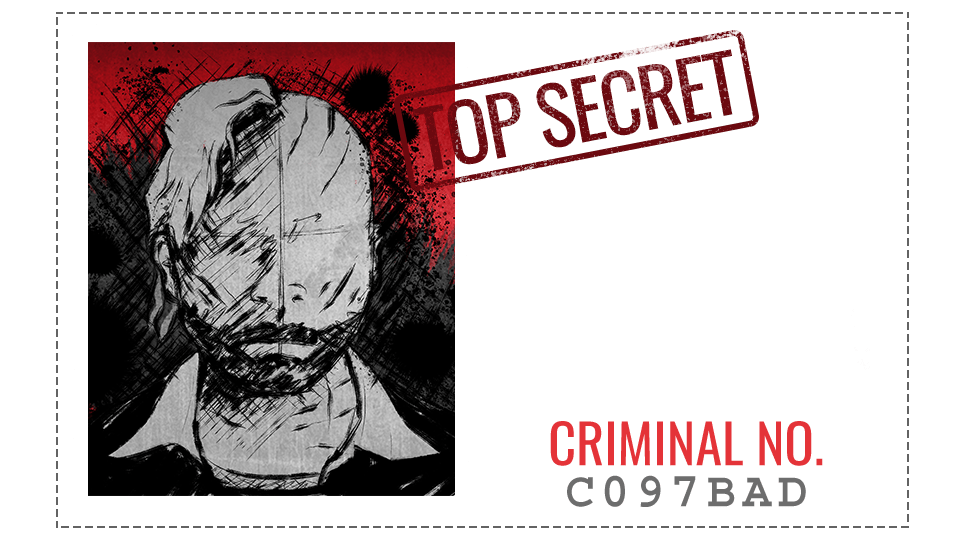 Vital Statistics
Age: UNKNOWN
Nationality: UNKNOWN
Occupation: GENERAL SAROV'S PERSONAL ASSISTANT
Biography
Little is known about Conrad's early life, but the man known as Conrad first came to the attention of MI6 when he was a mercenary during the Bosnian war in 1993 - offering his elite sabotage skills to the highest bidder. In the late 90s, on his way to plant a bomb at an enemy base, Conrad was almost killed: the bomb detonated in the boot of his car. He survived the blast, but was left very disfigured. Shortly after this he was contacted by Sarov, and took on the role of Sarov's assistant.
Appearance
His right arm is shorter than the left and his right leg is several centimetres longer than the left. He has about a dozen scars on his neck and around his cheeks. One of his eyes is red and permanently bloodshot. He has long colourless hair on one half of his head - the rest is completely bald. Four toes on one foot, only three on the other. There are more than thirty metal pins in his body; a metal plate in his skull and metal wires in his jaw and in most of his major joints.
Current Status
Conrad is a known associate of General Sarov. See Skeleton Key file for full report.