Scorpia Rising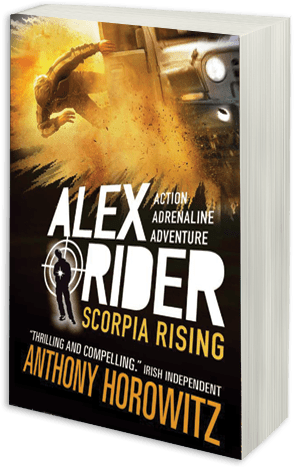 Alex Rider wants his life back. But when you're the world's most successful spy, there's only one way out.
Alex's final mission will be the deadliest of all.
Reviews
Explosive, thrilling, action-packed.
Guardian
Thrilling and compelling.
Irish Independent
An exhilarating, emotional and absolutely fantastic ending to a brilliant series. I can't help hoping we'll meet Alex again.
Sam, aged 11, lovereadingforkids.co.uk
Absolute genius from Horowitz - I wish there were more!
Chloe, aged 14, lovereadingforkids.co.uk