Eagle Strike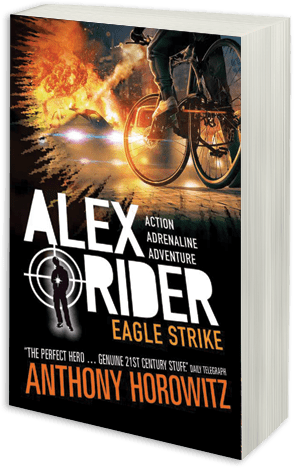 Relaxing in the south of France, Alex Rider is finally able to feel like any ordinary teenage boy. But a sudden attack on his friends plunges him back into a world of violence.
Reviews
The perfect hero … genuine 21st century stuff.
Telegraph
A spectacular tale of action and tension, throwing Alex into another, darker, mission that threatens all he knows.
Emily, aged 14, lovereadingforkids.co.uk
An ingenious, fast-paced adventure.
Books for Keeps