Alex Rider Live!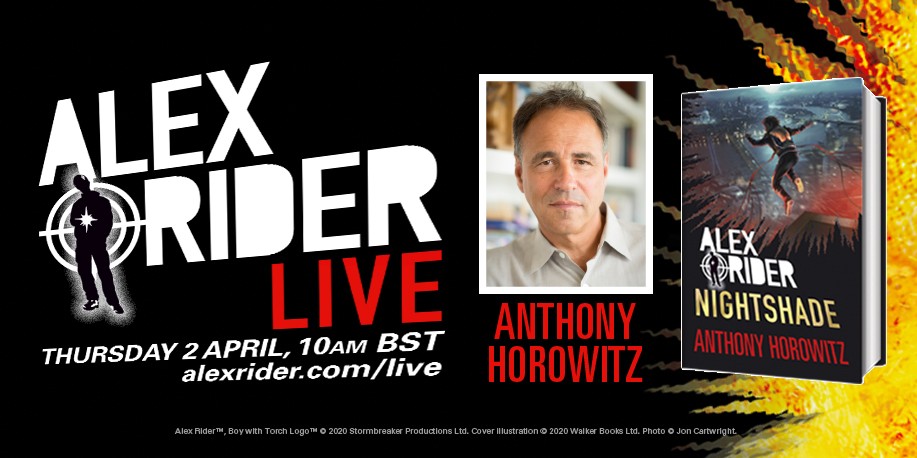 Alex Rider author Anthony Horowitz will be launching his new book, Nightshade, live on YouTube on Thursday 2nd April 2020!
The live stream will include Anthony introducing Alex's latest mission, reading an extract, and answering some of your questions. To submit your questions, ask them ahead of time on Twitter or Facebook using the hashtag #AlexRiderLive.
Nightshade is the 13th novel in the bestselling Alex Rider series. Alex is sent on a special mission by MI6 to infiltrate a new organisation known only as Nightshade. MI6 has learned that Nightshade is recruiting and brainwashing young people to enact ruthless crimes all over the world, and only Alex Rider can stop them.